Happy Films That Will Lift Your Mood, From Legally Blonde To La La Land
---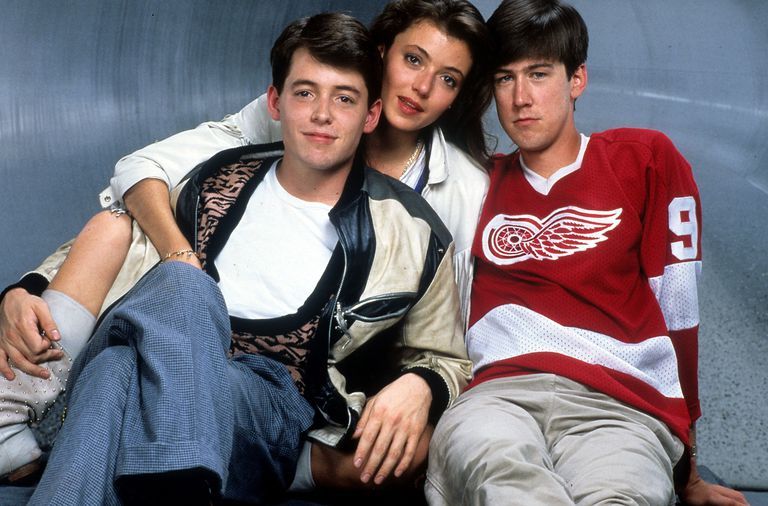 It's important to watch a feel-good, happy film once in a while, whether it's to cheer you up from the grey weather outside, a stressful day at work or just because you're in need of a good, old giggle.
Whether it's a romantic comedy like Jerry Maguire or La La Land to watch while tucked up in bed, or animated films like Up, Soul and Enchanted to accompany you while you sit with a takeaway in your pyjamas, there's nothing quite like a film to lift your spirits.
As we all know, life is better with cheer, laughter and a bit of a singalong.
Clueless, 1995
Cher Horowitz, a privileged high school student from Beverly Hills, and her friend Dion tackle teenage life – friendship, boys, sex and how to accessorise a plaid skirt – while trying to makeover new girl at school Tai, before realising they might need a lifestyle makeover themselves.
From the pure optimism of Cher, laugh out line one liners, and that happy making wardrobe – everything about Clueless will make you feel good.
La La Land, 2016
Damien Chazelle's romantic musical comedy-drama sees coffee shop girl/aspiring actress Mia and die-hard jazz pianist Seb struggle to make their dreams a reality in Hollywood. Cue tap dancing, singing, musical numbers and Los Angeles shot at magic hour. The most beautiful film, ever.
Sun-drenched Hollywood cinema at it's best – anyone who doesn't feel happy watching Emma and The Gos together is the grinch personified.'
Up!, 2009
Right, let's get it out of the way. Yes, you will be weeping buckets after that scene early on in the Pixar film but you'll soon feel inspired by Carl, a septuagenarian balloon salesman, who has always dreamed of traveling South America. Little does he know his life is about to be changed by an eight-year-old wilderness explorer named Russell. Oh, and a talking dog. This film is sure to turn that frown upside down.